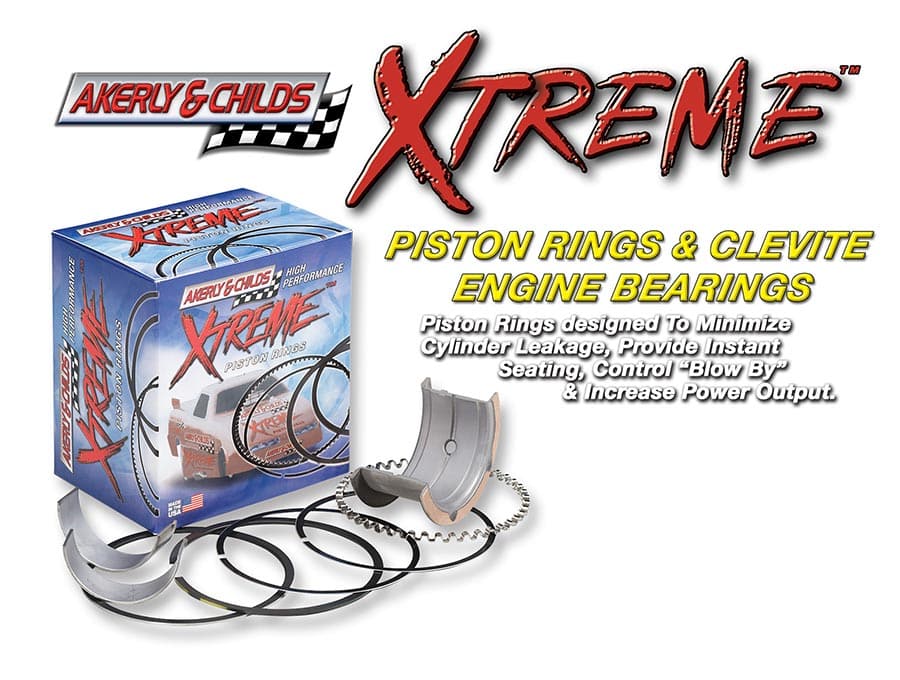 AKERLY & CHILDS PRODUCTS
Akerly & Childs is the leading manufacture of High-Performance Race Car parts including Xtreme Piston Rings and Engine Bearings.
With over 50 years in the auto racing industry, Akerly & Childs provides the engine components needed to meet the most extreme racing conditions. No matter what type of racing you are into, drag racing, circle track, tractor pulling, or even marine/offshore, we have the products to help your engine produce maximum horsepower.
Our piston rings are preferred by the top engine builders across the world. We also offer Clevite Engine bearings to complement our line of high-quality pistons rings, as well as our tools specifically designed for our products.